This season one of my favourite shirts to wear was the Microplus Hoodie in Tuatara® Camo Forest,  a really nice silent, lightweight shirt that's perfect for stalking.
I had many close quarter encounters with animals while running around with my bow. One for example was while hunting on Stewart island with the RSTHC crew. Dave the cameraman and I managed to stalk into point blank of a weary Whitetail buck with the Tuatara® gear keeping us concealed enough to slip an arrow through it's chest.
Another favourite was the Fast Hunt Shirt in Tuatara® Camo Forest. On one occasion it was my 21st birthday, I celebrated slightly different to what most people do. I hit the hills with my bow and Tuatara® kit.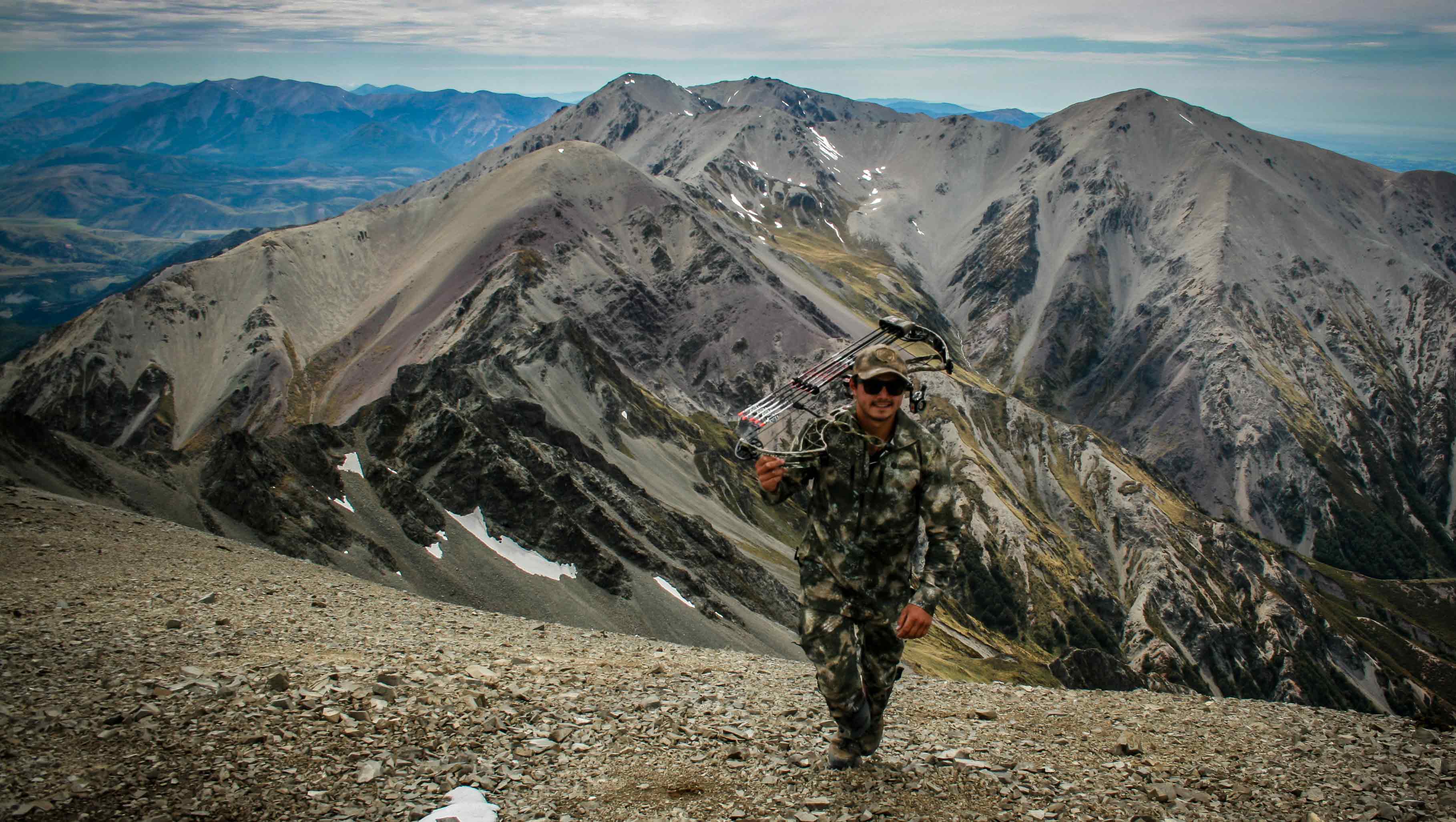 First stop was Mid winter Tahr in South Canterbury, for this I had a Rock Jacket, Fast Hunt Shirt and Microtough Trousers all in TCF. To get the dice rolling I managed to get the drop on a big mob of bulls soaking up the sun in the snow. Carefully stalking through the mob I got to 16M off a bull. He was fast asleep presenting a perfect shot. With an arrow on the money he was down and out in no time.
After a quick photo shoot I soon spotted a mob of nannies feeding along the edge of a slip across the valley. We were on again! I shimmied on over, stealthing my way right in close. I placed an arrow through one's chest at under 10M.... we were off to an absolute blinder! 
Early the next morning I found myself in the Marlborough high country in search of a birthday boar, something I had chased every year for a very long time. Way up in amongst the bracken fern and bluffs I spied exactly what I was after. A sow hogging with boars chasing her left right and centre, go time! 
While they were busy doing their thing I slipped right in close. I was just cresting a ridge line with the main mob only 40m away when a smaller pig, completely unaware of my presence, started walking in my direction. I put all faith in my Tuatara® Camo Forest and stood as still as I could in amongst the tussocks, it came right in without a clue to what was about to unfold, at 5M I put an arrow through its chest.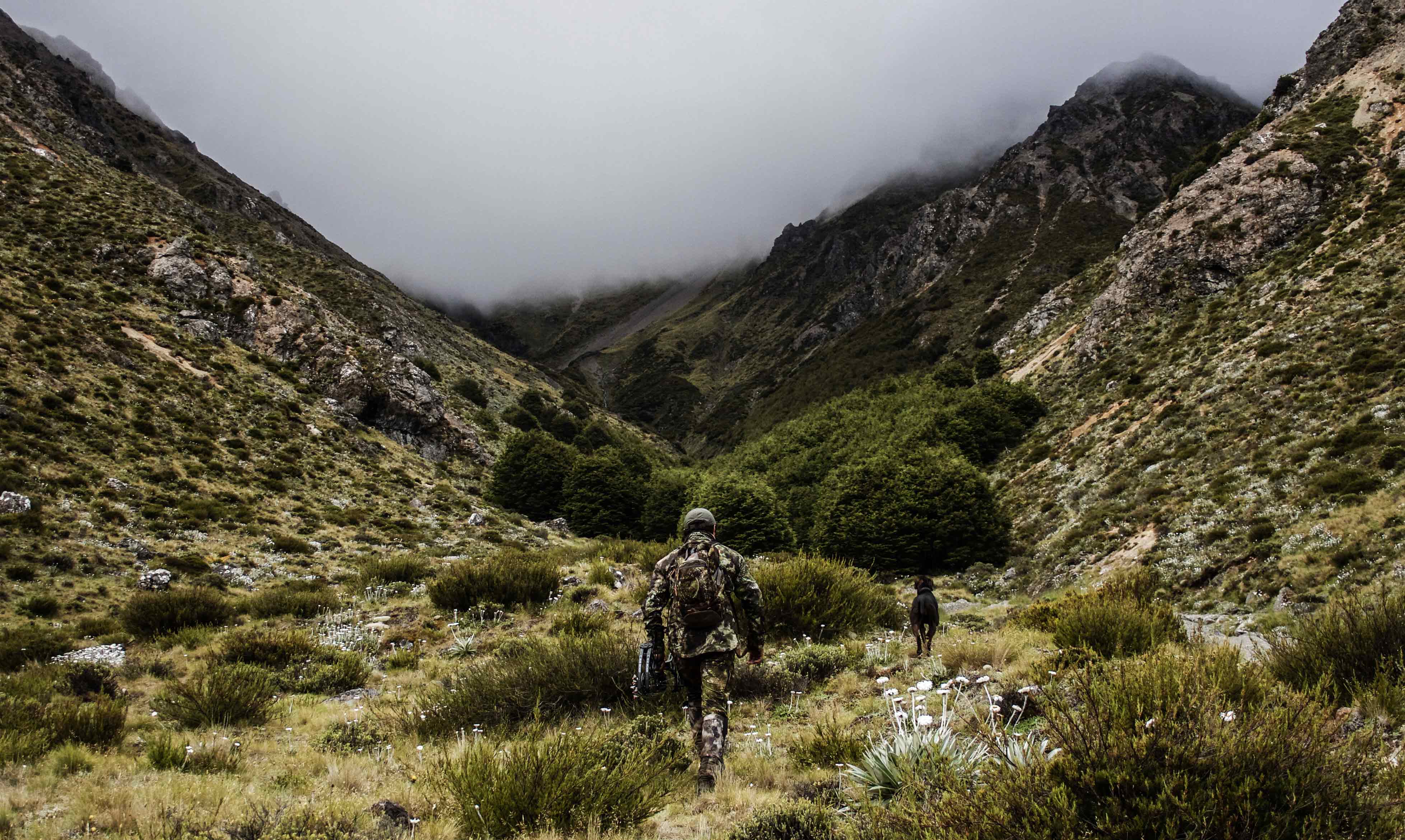 The beauty of bowhunting is this didn't disturb the main mob at all so we were still on! I just had to get up and around the top of them to assess which one was the boar. On my way around I came across a solid looking pig feeding only 2m away under a rock (oblivious to me at such close quarters). I made short work of him. Out of nowhere the dominant boar stood up out of the fern at only 30m, I made a quick mad dash to cut him off while he followed the sow trying to have his way. My arrow flew true taking out the top of his heart.
I certainly had my work cut out for me carting out this load of pork! I tell you what, I sure do love bowhunting and the Tuatara® gear certainly helps give me that edge. I had many exciting hunts this season but we would be here all day if I listed them all down!
She's all good.
Kadin